I am going to teach you how to get cash or coins in EliteGunZ
Private Servers like EliteKingdoms needs your vote. And EliteKingdoms gives you coins in every vote you cast for them.
Here are the steps on how to vote and get coins:
1. Go to
http://www.playgunz.com
2. Log-in your account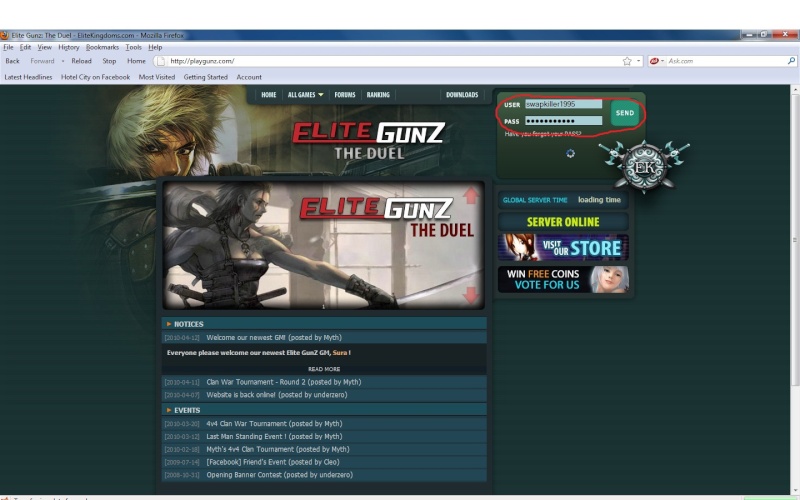 3. You will see your balance. If you want to increase your coins, click on "vote for us to get free coins"
4. Click on the following sites to vote for them.
5. After voting, you can proceed to the shop to buy items.
Your purchased items will be seen in your storage in your GunZ account (in-game)
That's all!
Remember, press the "thanks" button and the "+" button.